16 year old Nicholas McDonald is a favourite among the judges and fellow contestants and it would seems he is a favourite with the public too.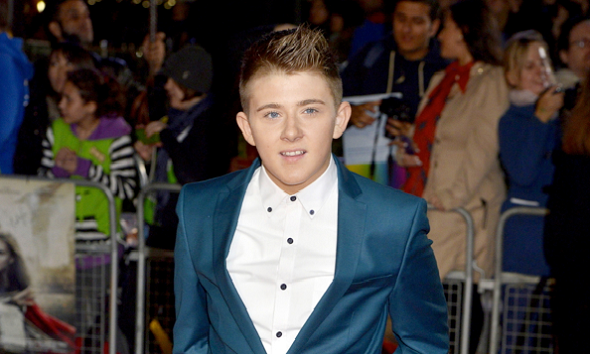 The Daily Star Sunday reports that Nicholas has been running away with the public vote in recent weeks.
Last night Gary Barlow said that Nicolas took everything so seriously and in an interview with Caroline Flack on ITV2, Nicholas said he has to take the competition seriously because it could change his life.
In the interview with the newspaper he opened up about his heart condition that almost cost him is life when he was eight years old.
"I was playing football and all I remember was passing the ball and collapsing," he explained. "I was later told that I'd had a cardiac arrest and died."
"I swallowed my tongue, which blocked my airway as well."
"They couldn't get it out so my coach punched me in the mouth to knock my two front teeth out and pull my tongue forward."
Last week the bookies had the teenager down as second favourite to win the show, but the percentages show that he is on course to win outright The X Factor 2013.