Abi Alton will be hoping for a much better time on The X Factor this week compared to last week when she received negative critiques from the judges for the first time on the show after her rendition of Kylie Minogue's Can't Get You Out Of My Head. Her weekend got even worst when she fell over back stage and heart her back.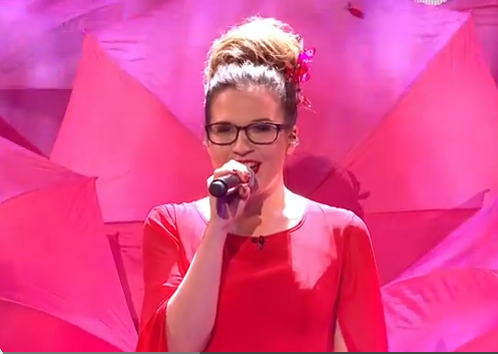 She explained: "I hurt it when I was coming off stage after the group song – I was putting my microphone in a box and I lost my balance, and landed on the edge of a step. It was incredibly painful but I didn't know if I was going to be in the sing-off at that point and I thought it was important I should go on for the results and sing if I needed to. I was in agony."
Abi is now fully recovered and tonight she return to The X Factor stage to sing an old classic track, Moon River from the 1961 film Breakfast at Tiffany's. The song was written by Johnny Mercer and made famous by Andy Williams in the early sixties.
Tonight Abi seems to have split the judges on her performance of the song. This is what they had to say:
Gary Barlow: "You did sing it beautifully tonight, it was a very brave performance from you. Somewhere along the way I feel this is being too over thought. I feel like we have lost the artist. I used to look forward to you coming out every week, taking a song, even if it was someone else's, and making it feel like your own. You sou;don't have done this song in auditions. I feel like Nicole, somewhere we have lost this girl and I was your biggest fan but you are losing me at the moment."
Louis Walsh: "I wasn't a big fan of your performance last week but you picked yourself up and came back fighting and that was fantastic. I think you put yourself back in the race."
Nicole Scherzinger: "She did the best she could with this song, Abi grew up with this song on her piano. She did take a risk but if you all have her back next week we will come out daisies and daffodils swinging."
Sharon Osbourne: "You sang it beautifully and to sing with just an acoustic guitar, you were very, very brave. However, the performance, what are we going to do with you Abi? People are going to put on the kettle when you start singing. You have got to keep people awake. You need emotion, charisma and I am not feeling from you You have got the talent and the voice, we just need people not to put the kettle on."