Sam Callahan takes on 'All I Want is You' from the 1994 film Reality Bytes on The X Factor week 3 movie themed night.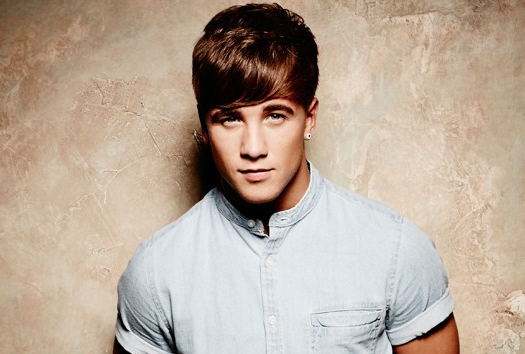 The song was recorded by U2 on their 1989 album 'Rattle and Hum', and also featured in the 2011 film Contagion. Most recently it was played on ITV's Coronation Street to mark the long running soaps 50th anniversary.
Sam is hoping he can do the song justice when he takes to The X Factor stage tonight to deliver a vocal performance that could finally get the judges of his back.
Each week Sam has been critized by the panel for the vocals, but last week the teenage received the best comments he has ever had from the judges since he auditioned for the show earlier this year.
However, Sam knows that past comments means very little if an act fail to deliver on their next performance on The ITV talent show.
After his performance tonight, this is what the judges had to say:
Gary Barlow: "This is why I think song choice is so crucial because that song really exposed your voice and I thought it was a weak vocal performance. there were lots of pitching issues and the technique wasn't there at all. You have to be so careful with song choice, you will live and die by it."
Louis Walsh: "I am happy with the song and the audience liked it. I am sure you can do better and if you're here next week you will do better and we'll work hard."
Nicole Scherzinger: "I have to agree with Gary, song choice is everything and I do not want to hear you sing U2. I am sorry, i don't. I can tell vocally you are getting stronger every week, your range is growing, however with a song like that, you can't do a watered down generic version, because people will see through that."
Sharon Osbourne: "Sam, I liked that song. Listen, what movie was that from? That was a very weird song choice. It's meant to be Hollywood films, not Irish. You sang it well but I would like to see you with more edge next week please."