Tonight Sam Bailey takes on a famous song from one of the biggest blockbuster movies of all time, Titanic.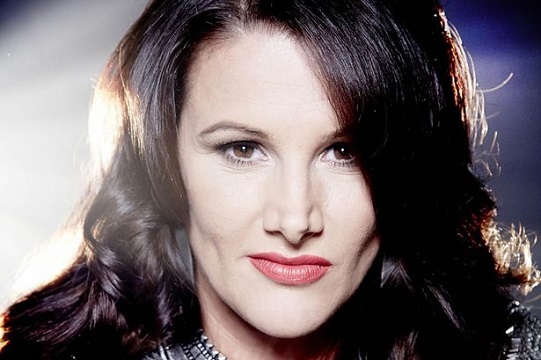 My Heart Will Go On by Celine Dion is a song that almost everyone in the country would probable of heard some time or another, so Sam will have a lot to live up to when she take to The X Factor stage.
This week Sam revealed that she has lost a stone in weight since reaching the X Factor live finals.
The mother of two explained that she started eating regular healthy meals for the first time in years after moving into the X Factor house.
Speaking to Now magazine, Sam said: "We have a chef in the X Factor house who cooks me proper food.
"I was working a 41-hour week before and didn't have time to eat three meals a day.
"This is the first time I've eaten properly. I'm getting more confident, but I want to lose another dress size and then I'll be happy."
It is fair to say that Sam took everyone by surprise when the X Factor makeover photos of the final 12 were released earlier this month. And when she appeared on the first live show, she looked so much younger and more beautiful than we have ever seen her. The combination of good food and healthy eating and a good makeover, has literally made Sam a new woman and now Sam not only sound like star, but looks like one too.
Tonight Sam delivered an amazing performance of the Celine Dion track and this is what the judges said to her:
Gary Barlow: "It is this simple Sam a couple of years ago I went to Las Vegas and saw Celine Dion, you sang that song better than her. You did."
Louis Walsh: "That was magical, powerful and note perfect. You are up there like a Disney princess and it was really nice of Sharon to give you one of her old dresses."
Nicole Scherzinger: "Sam, one word, machestical. The whole Disney fiasco going on in the background was a little distracting. You don't need anything. All we need is to hear you sing. You are Great Britain's Celine Dion honey."
Sharon Osbourne: "Sam I am really hoping and praying that Simon Cowell is watching this show because he needs to sign your bum right now."