It has not been a good weekend for Abi Alton. The X Factor star had faced criticism  for the first time on the show about her performance on Saturday night, not just from the judges but from celebrities too, and now she has been rushed to hospital after injuring her back.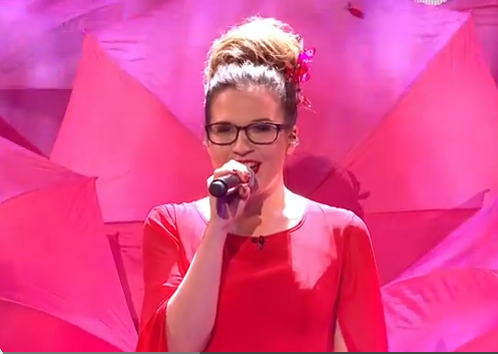 Alton was in bits on the X Factor results show, when it was revealed that – despite earlier doubts expressed by stars such as Brian McFadden and Louie Spence – she was safe for another week.
The 19 year old singer broke down in tears and was comforted by her mentor Nicole Scherzinger as the results were read out, but  minutes later she was nowhere to be seen.
Caroline Flack explained Abi's absence and told viewers on ITV2:
"She has actually hurt her back so she has gone to have her back checked."
The presenter added:
"She is absolutely fine. I think she's going to be ok."
However, an ambulance was called and the teenager was taken to hospital for examination.
It is not yet clear how the injury happened, but it is believed she fell down a flight of stairs.
It was also reported earlier this week that Abi had been suffering from a mystery illness which saw her vomit in the car on the way to rehearsals.