Sharon Osbourne has been quite amazing since she returned to the X Factor this year, but since the live shows began many – including us – have been asking, what is she on?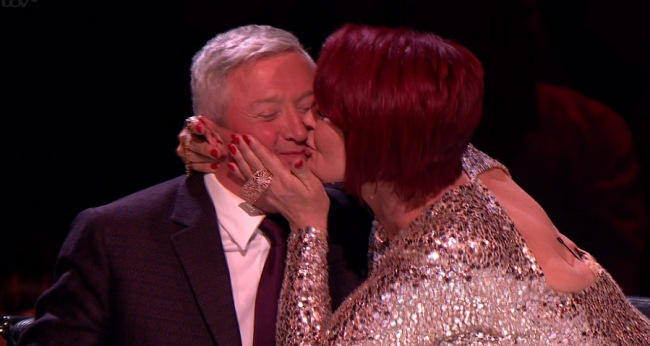 On the results show on ITV 1, Sharon was seen physically all over Louis Walsh  kissing him and flirting with the Irish judge just so he world vote to keep Shelley Smith in the competition.
Later on ITV 2's Xtra Factor, Sharon refuse to set next to or even talk to Louis Walsh after he voted to send Shelley home despite Sharon's best efforts to influence him.
Sitting next to Gary Barlow seemed to brighten her up though and when a fan asked which Hollywood superstar she would choose to star in a movie about her life, she could not wait to reply.
Sharon told the caller:
"I would have Samuel L Jackson playing Ozzy and Angelina Jolie playing me, because I would like to have sex with Samuel L Jackson."
What would Ozzy have to say about that?