Sam Bailey remain favourite to win The X Factor this year and in last week's first live show she set out her stall with an amazing performance that saw her safely through to perform in Love and Heartbreak themed week.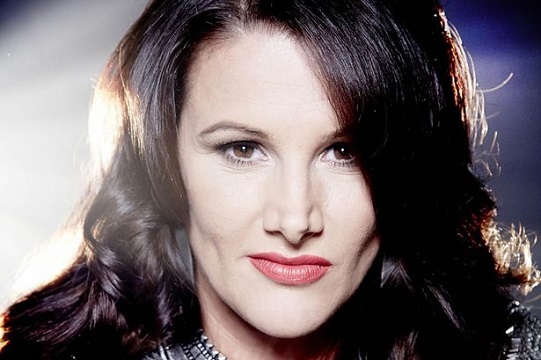 This week we think Sam has chosen another wonderful song to perform – Make You Feel My Love – and just the title alone is enough to get her votes given the theme.
Most people will know this song as an Adele classic but it was in fact written by Bob Dylan for his 1997 album 'Time Out of Mind'.
Listen to Adele's version in the following video and then see what you make Sam's version in the second video.
Sam Bailey Make You Feel My Love
Sam dedicated her performance tonight to her husband and ended it with a tear after making the song her own. She won a standing ovation from the audience and the judges were gushing too.
This is what they had to say:
LOUIS WALSH: "Screwbo, that's your new name. You made the song your own, it was incredibly. You are going to be here next week, don't worry."
SHARON OSBOURNE: "It was beautifully confident, very well controlled and you had some lovely tender moments in there. I loved it."
GARY BARLOW: "You are making a rod for your own back, you are raising the level of expectation but somehow every week you bring the bar up another level. That was very different tonight, it was a really fantastic performance, well done."
NICOLE SCHERZINGER: "This is really hard for me because I am one of your biggest fans, that performance just left me lukewarm. I like her, I didn't love that song for her and I didn't want to hear it again. True story, sorry."