Gary Barlow got a big surprise this week when he found out that he made a pregnant woman go into labour.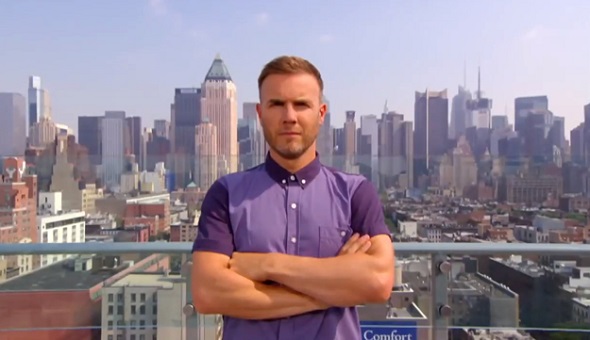 The Take That star gave an interview to radio presenter Jo Russell when she informed him of the incident. She told Gary:
"One of your Twitter Followers tweeted you a message and you responded to her directly. As it happens, the woman was heavily pregnant and she was so surprised that you responded to her tweet, that she immediately went into labour."
The X Factor judge was totally unaware of the incident and said: "Really! Did that really happen?"
Jo confirmed that it did and Gary said: "That's amazing!"
"In future I will have to be more careful who and what I Tweet."
Gary also said he is constantly been bombarded with request to promote things via his Twitter feed, but he only wants to use Twitter to focus on his fan base and not to endorse products or services for individuals or organizations.
This week Gary also officially announced that this season of The X Factor will be his last.  Speaking on Saturday night's show he told his group Rough Copy:
"I've been here for three years and I'm so glad that for my last year on the show I get to mentor you guys."
The Take That frontman will release his first solo album for 14 years in November and will embark on a solo tour next year.