Hannah Barrett is one of the favourites to win The X Factor this year and it was her arena audition that put her in contention.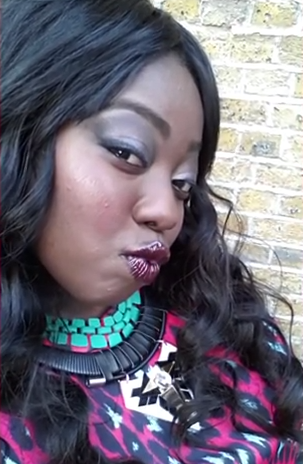 Tonight the 17-year-old A 'Level student from London, hopes to wow the judges again with the eighties track 'What's Love Go To Do With It' by Tina Turna.
'What's Love Go To Do With It' is taken from Turna's fifth solo album Private Dancer, and was released as a single in 1984.
Hannah is one of the three girls in the girl's category this year mentored by Nicole Scherzinger. Nicole won the show last year with James Author, and is hoping to make it two wins in a row with one of her girls. Hannah is hoping it will be her.
Hannah was put on voice rest for days before tonight's show and though she found it difficult, Nicole insisted that she zip it, stay silent and save her vocals for this evening.
The rest paid off though as Hannah hit every note perfectly this evening.
This is what the judges made of her performance:
NICOLE SCHERZINGER: That is the way you open the live shows. I know how nervous you were but you came out like a champ, like a pro. You put so much heart and soul into it. We are off to a good start.
LOUIS WALSH: That must have been so daunting for someone as young as you. I love your voice, you have an amazing personality. You are going to be amazing as the weeks go on. If you want to see her next week, vote for Hannah.
GARY BARLOW: What a start to the show this is. You have raised the bar, not only for tonight but for the rest of the series. It's great to see you get to the end of the song without crying.
SHARON OSBOURNE: Hannah that was amazing, you have such a rich and powerful voice. I just want to give you a big kiss and a hug. Fabulous.