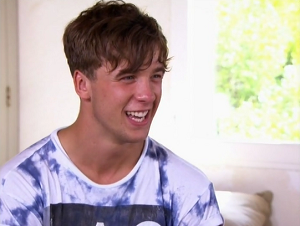 Sam Callahan auditioned for the X Factor at age 19 in the hope of taking his music career to the next level.
Sam lives with his family in Essex and attended the Sylvia Young Theatre School in London. He appeared in various TV programs and West End Theatre shows as a child, but has also been working hard at building a music career from a young age and was spotted by ex-Spice Girl, Geri Halliwell when he was 15 years old.
Geri invited Sam to join a 5 piece mixed teen band that she put together and he spent more than 2 years with the band.
[imagebrowser id=8]