Rough Copy made it through to Judges' Houses last year but had to pull out when band member Kaz was unable to travel due to visa issues. They returned to the show this year in the hope that Kaz's visa issues could be resolved.
However when it looked like they wouldn't be sorted in time for Judges' Houses once again, the group decided to continue as a duo.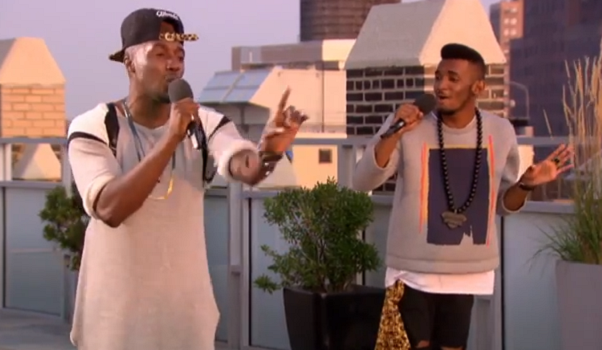 The two lads travelled to New York to perform for Gary Barlow and guest judge Olly Murs, but they admitted it was emotional to be without their friend and told Dermot O'Leary:
"It was emotional, we have been together for five years. Kaz put us together, he found us, bugged us until we joined the group, every ideawe have ever had has been as a three, to now be as a two is just crazy weird."
The duo added:
"We will always be a three it's just that there's two left here to carry the weight. He's relying on us to bring the good news. Gary has given us this opportunity and we want to show him we were worth the chance."
The boys performed a rendition of 'Boyfriend' by Justin Bieber with hope of booking a place in the live shows.
Gary enjoyed the performance but felt something was missing. He said:
"They're great, they are great. But the most memorable Rough Copy performances for me is when there's a three. I have got to judge them on the fact that there's two of them so they have to beat everybody else as a two."
Olly Murs, who was assisting the Take That star added:
"There are only two of them. I was worried that they were going to be really flat and a bit defeated but they didn't look defeated."