Relley Clarke made it to Nicole Scherzinger's Judges House in Antigua this year and is now only one song away from booking a place in the live finals.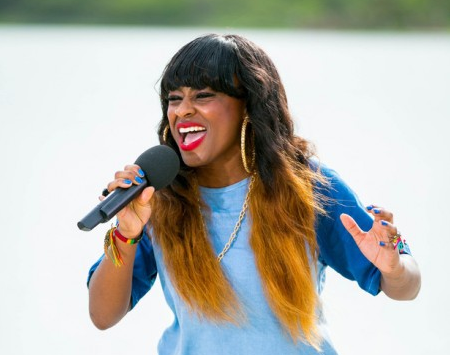 All will depend on her performance in the sunny Caribbean island, but she seem to have struck the right notes with Mary J Blige when she performed for the RnB star and X Factor judge Nicole.
The Birmingham born singer picked the song 'Many Rivers to Cross' by Jimmy Cliff as the song to impress Nicole Scherzinger and Mary J Blige with.
Before her performance she said:
"To be in Antigua is amazing, from going from cleaning to singing my heart out. I feel so privileged to have this opportunity, I have never been away from my family for this long, never mind half way across the world."
She added:
"I really don't want to go back to cleaning every day. When you're there nobody looks at you twice and over here everybody looks at you like you're something special. Look at me I am cleaner from Birmingham, I am doing this one for Brum!"
Mary praised her performance afterwards and insisted:
"You have courage and confidence in your ability and I want you to do one thing, don't get nervous. Push on."
Nicole added:
"She's just got that thing in her eye, that fight in her eye."