Joseph Whelan as never been this close to achieving his dream of appearing in the X Factor live finals, but having returned for another attempt this year, there is still one last obstacle to clear, Judges Houses.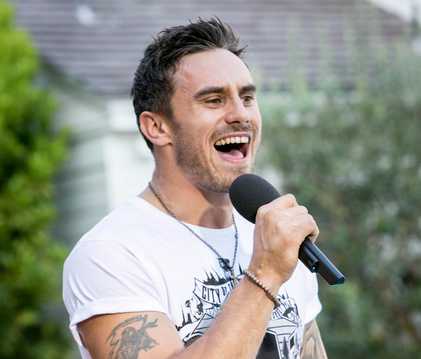 Whelan performed 'I'll Stand by You' by The Pretenders for Sharon Osbourne and her guest judge Robbie Williams at Judges Houses in LA, in a last attempt to prove to the pair that he deserve a place in the Overs category final three.
The hopeful seems to have struck a chord with the Take That star who loved his rock tones and raspy vocals.
Williams explained:
"I love him a little bit, I do. I just want things to go well for him. I love the rockers voice he does that really well."
However, the final decision rest with Sharon and the news was not good for Joseph. Sharon told him:
"My darling boy, I know that your heart's in it, I know that. I think that you have a very distinctive sound, but your vocal range is quite limited."
She added:
"Joseph darling I know what this means to you but my decision is that you'll be going home. I am so sorry."