Zoe Devlin was the last constant to book her place to Judges Houses in the Overs category at bootcamp.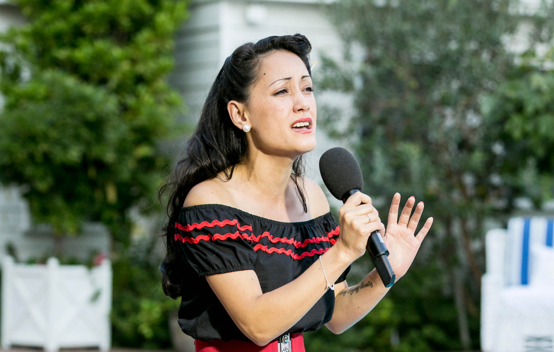 The 28 year old waitress and single mum from London went down a storm with the panel when she performed 'You Are So Beautiful' by Joe Cocker earlier this year.
The only problem for Zoe was that all six seats in the new look bootcamp were taken, so she would have to be better than all the others if she hoped to convince Sharon Osbourne she was good enough to replace another singer, and she was.
Now at judges house in LA, Zoe must prove it all over again singing 'Fix You' by Coldplay for Sharon and her guest judge Robbie Williams.
After her performance Williams said:
"I really liked the performance, she is definitely interesting. I'm sure I would have had a crush on her at school."
However, in the end it was bad news and Zoe broke down in tears as Sharon told her:
"I am going to have to send you home sweetheart."
"I know it hurts, please Zoe don't, don't little one come on, you have got to be strong."