McDonald made it to bootcamp this year after wowing the judges with his performances in the earlier rounds.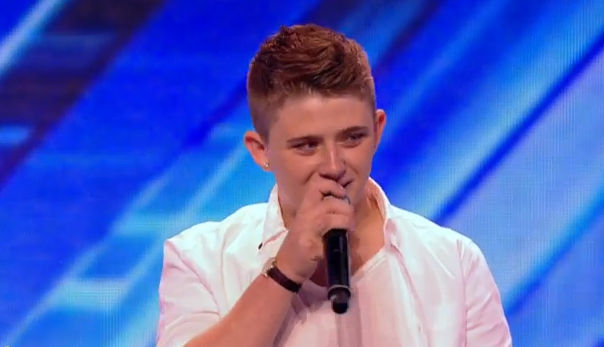 But Nicholas knows just how lucky he is to be able to take part in the competition after revealing that he suffered a cardiac arrest when he was just eight years old and there was a stage when it looked like he might not survive the trauma.
Well, we are extremely glad he made a full recovery, because for us Nicholas is one to watch this season.
The 16 year old student from Motherwell performed I won't give up by Jason Mraz for the panel and before singing he admitted that nerves were getting the better of him, because all of Louis' top six seats were already taken.
He said:
"Six seats taken…everyone deserves a place in the competition but there are only six seats. I want it more than I've wanted anything in my life. The second arena audition was amazing. The X Factor has been absolutely amazing and to go home with a no would be devastating."
"I'm really nervous, the pressure now…there's no spaces."
But Nicholas need not have worried becuase the judges and the crowd loved his performance and gave him a standing ovation.
Sharon Osbourne said: "You sang it so well, such a confidence in your voice and a perfect song for you. You should be so proud of yourself."
Gary Barlow added:
"Nicholas well done, I think you are going to give Louis problems here because he doesn't have any seats left."
Nicole raved:
"When you sing you are so beautiful and if you were in my category I would absolutely swap you."
Louis Walsh had to decide his fate and said:
"That was my favourite audition of the entire night. Nicholas I have made my decision, you are in my top six but I have a problem, somebody else is going to lose their seat."
He decided to swap Alejandro for Nicholas and added:
"The person who is losing their seat in my top six is Alejandro. I went with my heart, I absolutely went with my heart."