Karen Harding became the first girl selected by Nicole Scherzinger to set on the seats reserved for the top six girls at bootcamp.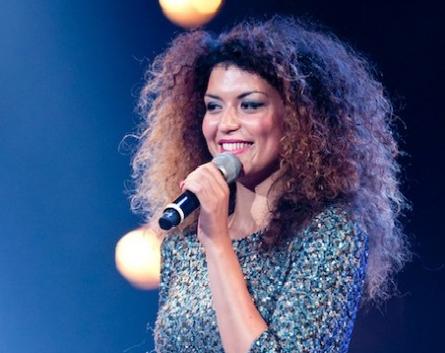 The 21 year old part time singer and model from Durham impressed  with ' We are Young' by Fun in the hope of landing a place in final six of the girls category.
She admitted:
"I really hope that this is the moment for me right now, those three minutes that I perform I need to get it right."
After the performance Louis Walsh said: "I like you and I like your voice."
Sharon Osbourne said: "A great, confident performance. You came on and you owned it."
Gary Barlow raved: "Well done, really strong audition, you did really, really well."
Nicole Scherzinger said: "You have this beautiful rich tone about you, it's different from everyone else and I love it, but for me, that was a very interesting song choice and I don't know if I would have picked it for you."
In the end Karen did enough to win a spot in the top six girls, but in a cruel twist was replaced by Nicole with Melanie McCabe.