Abi Alton wowed the crowd and the panel with a stripped back version of 'I Wanna Dance With Somebody' by Whitney Houston at her X Factor bootcamp audition.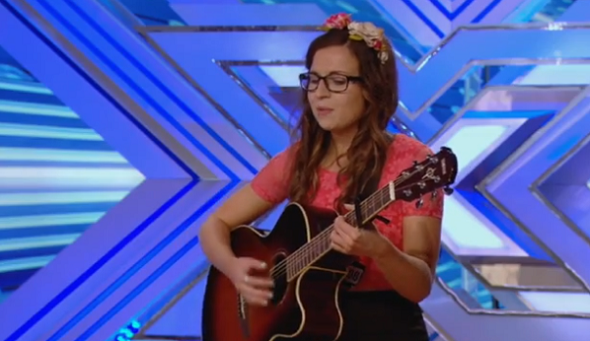 The 18-year-old not only sang brilliantly, but also played the piano during her performance for the judges in front of the 4,000 strong crowd.
Abi's rendition of the song won her a standing ovation, but Nicole had already filled all six of her spots for judges houses and perhaps was not expecting Abi to shine as much as she did.
As the Pussycat Dolls star struggled to decide whether to eject another singer, or send Abi home, Louis pleaded for Abi and said:
"The thing about you is, even though there is six amazing girls up there, you are different, I think you deserve a place."