Sheena McHugh from Leicestershire, impressed Nicole Scherzinger and the other judges at bootcamp this year that left the former Pussycat Doll star with a real dilemma to pick her final six girls for Judges Houses.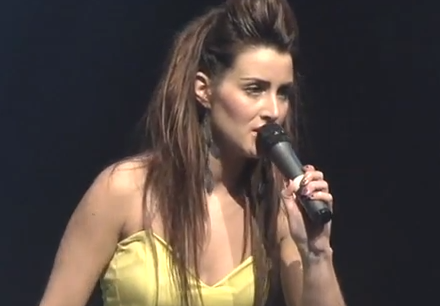 24 year old Sheena, who works as a barmaid and croupier/singer in a casino, performed a stripped back and emotional rendition of 'The One That Got Away' by Katy Perry for the panel.
Her rendition went down well with the judges and audience alike and left Nicole with the problem of who should take the last seat in her top 6 girls line up for Judges Houses.
Louis Walsh admitted that she had a tough call to make and told Sheena:
"That was a great audition, it really was. Things are tough for Nicole, there is only one seat left."
Gary Barlow added:
"I think you are a real artist and I can see how much you want this."