Pop group Dynamix whose members are: SeeSee, 22 from London, Kyle, 21 from Reading and Luke, 24 from Wolverhampton, made it to bootcamp, but only just.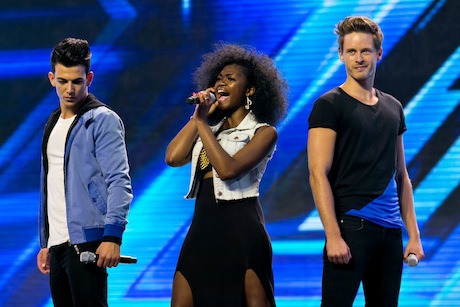 After their rendition of  'Let's Get it Started' by The Black Eyed Peas,  the judges were not all together convince by the group, but they liked the female singer SeeSee and gave her the chance to go it alone in the girls category.
Seesee weeps and said:
"I want this so much, I want it for my friends as well, but for my life and for my daughter ….but I think I am going to say no. "
The judges then voted, and awarded the group three yes votes, with only Nicole saying no.