Essex lad Sam Callahan, made is X Factor début with a James Blunt signature tune in an attempt to impress the judges and book himself a place in the next round of auditions.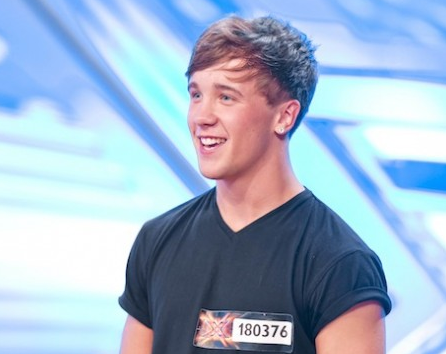 The 19 year old singer currently works as a barman, but have also released a few tracks on iTunes to date in his quest to become a big music star.
After delivering his rendition of 'You're Beautiful' by James Blunt for the panel, he received a mixed response.
Sharon Osbourne and Louis Walsh both love his version of the track, but Take That front man Gary Barlow was not very excited and told the teenager that he did not hear anything 'special' in the audition. Barlow was even more annoyed when Sam asked for a second chance and promised he would 'bring it' on a big stage.
Barlow ranted:
"You need to do that here! This is an audition in order to get to the stage. This drives me crazy this."
However, the other judges were suitably impressed with Sam's performance and he gets his chance to impress Gary in the arena tomorrow night going through with 3 yeses.