Lyndia Lucy set out to make the Michael Jackson track  'The Way You Make Me Feel' her own at The X Factor arena auditions and succeeded.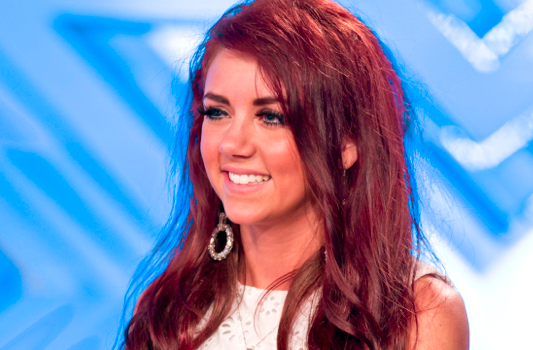 Before her performance she said:
"The room audition was so nerve wracking. Being in a girl band is a great opportunity but I want to do it on my own. I want to prove them wrong today. I'm stronger than they think I am. I hope I have what it takes to get through today."
After her performance, the judges were clearly impressed and Lydia was treated to a standing ovation from audience too.
Nicole: Lydia, well where did you come from? You looked like you were having fun up there. You sang and you owned it. That brilliant.
Louis Walsh: Some people just walk out and own the stage, you did that today. It was a great audition.
Sharon: This was actually better than your first audition, you were confident, you have a great voice. It was a great audition.
Gary Barlow: That was fantastic, what a voice and a great song choice too.
Lydia won four yeses and a place at bootcamp.