Giles Potter from Worcester, impressed at his X Factor auditions performing his version of 'Price Tag' by Jessie J for Louis Walsh, Nichole Scherzinger, Sharon Osbourne and Gary Barlow.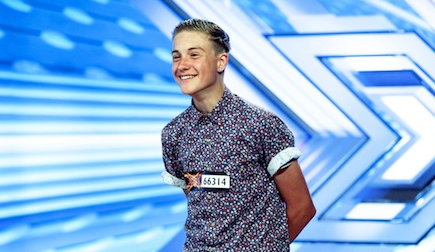 The 16 year old student not only impressed with is singing, but also with his personality infectious laughter.
During his rendition of 'Price Tag', Take That front man Gary Barlow joined in the singing, showing how much he enjoined the youngster.
At his first audition Nicole just wanted to 'squeeze his cheeks', while Louis said:
"Giles you have bags of potential and you're very likeable. Well done."
See Giles in action in this video.