New group Brick City, auditioned for The X Factor this year hoping to book a place in the live finals of the biggest show on TV.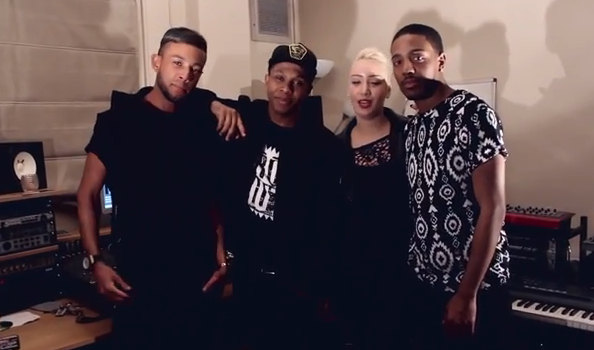 The group whose member's names are: Duane Lamonte, James Bellamy, Anton Hearn and Yazmin Manassib, auditioned for the judges – Sharon Osbourne, Gary Barlow, Louis Walsh and Nicole Scherzinger – in London earlier this year.
However, one member of the group – Duane Lamonte – is no stranger to the show, because he previously auditioned in 2008 and 2009 as a solo act and made it to bootcamp on both occasions, but that was where his journey ended.
However, this year Duane and his group tried out for the judges and their image made an impression on Sharon Osbourne. Speaking to one group member, she teased:
"Look at you Mr, you look like one of the Village People!"
The group performed a version of 'Locked Out Of Heaven' by Bruno Mars and received some constructive comments from the judges, but Sharon issue a warning to the group, saying:
"I think you've definitely got something here but the one thing you have to be careful of is don't be too slick, because being too slick comes off a bit cheesy. It needs pulling back…relax more, enjoy it more."