Five-piece group NVS made their X Factor TV debut last night at the arena auditions stage of the competition.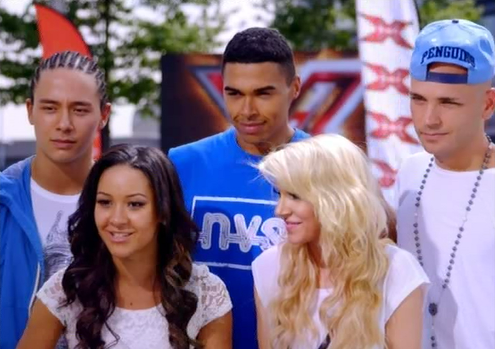 The group members – Harri 24, Tess 20, Declan 23, Axel 23 and Daniel 23 – are one of the first mixed groups of young men and women The X Factor has ever had.
The group was formed in 2011 and takes their name from the Italian phrase Niente Viene Semplice (which translates as Nothing Comes Easy).
They are not just singers but dancers too, and it was their dancing and their charisma that first caught the judge's eye.
However, at their arena audition, their vocals came under the spotlight, with the judges unsure if they were good enough to make the next round.
In the end Nicole summed up the judges verdict saying: "You Guys need a lot of work, but you have great energy and great chemistry, so I am going to say yes".
NVS made it to bootcamp with 4 yesses.