16 year old Tamera Foster and 22 year old Jerrie Bafundila, formed their group – Silver Rock – after meeting online just days before their X Factor audition.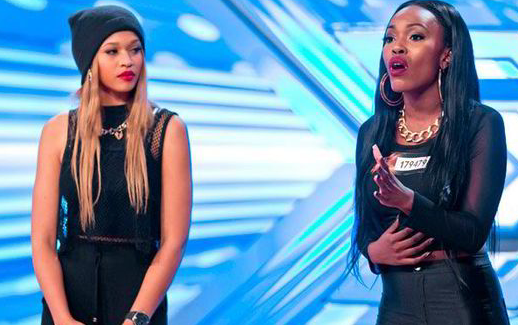 The hopefuls perform for the panel – Sharon Osbourne, Gary Barlow, Louis Walsh and Nicole Scherzinger – their rendition of End Of Time by Beyonce but the judges were not at all blown away by their performance.
The don't think the girls have the right chemistry between them and Gary tells them:
"You have nice voices but I'm a little bit confused as to why you're actually standing together…"
The panel eventually concluded that student Tamara, and beauty sales assistant Jerrie, should split up if they are to progress any further in the competition.