When Fil Henley decided to audition for The X Factor he could not have imagined the response he would get from the Judges.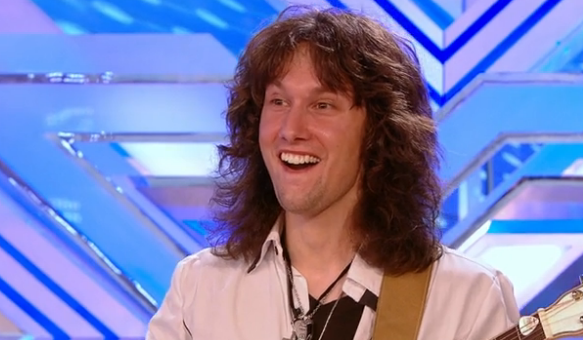 The 30 year old guitar teacher from Berkshire auditioned for X Factor judges – Sharon Osbourne, Gary Barlow, Nicole Scherzinger and Louis Walsh – and told them that he's a bona fide rocker, but the bona fide rocker still live at home with his parents.
The rocker however failed to impress with his first attempt, not getting the three or more yeses needed to make the next round.
Sharon said: "He's too clean, he's got to stop washing his shirts and get tattoos on his forehead."
Gary added: "I want him to come in on a motorbike!" before throwing pens and even his chair.
But Nicole was fighting for Fil's corner, saying: "The next stage of the auditions is 4,000 people, we need someone to get people hyped up. "
Fil was given a second attempt to impress, this time with some tips from Gary Barlow – of all people – on how to rock out.
See what happened next in this video: