This year Louis Walsh will mentor groups category and he flew the six groups – Mitsotu, Duke, MK1, Poisonous Twins, Union J, Times Red and GMD3 – to Las Vegas for this year's X Factor judges houses.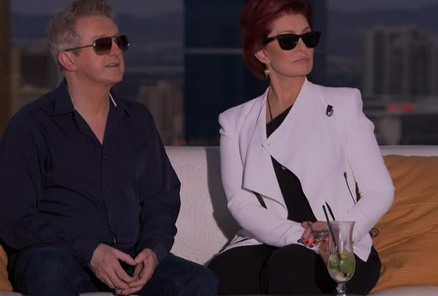 Joining Louis to help whittle done the six groups to just the three who will make the X Factor Live shows is none other than former X Factor judge Sharon Osborne.
The chosen venue were the acts were filmed going through their paces trying to impress the judges was reportedly on top of the Rio All-Suite Hotel & Casino in down town Vegas.
This hotel was an ideal venue to get a panoramic view of the whole city and it also served up five star treatments for the judges and contestants alike.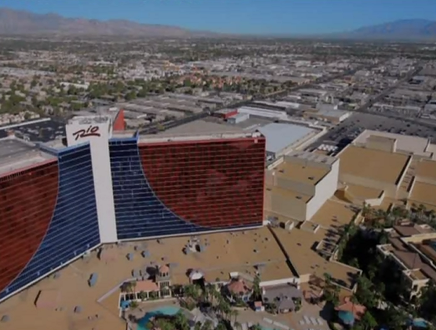 Staying at the Rio may set you back quite a few hard earned pounds, but they do say that every one of their rooms is a suite and have more than 2,000 of them. Every suite offers more than 600 square feet of spacious luxury, and has all the added extras you might expect from a hotel of this type including a separate dressing area, couch, in-suite refrigerator, and a complimentary in-suite safe.
In a spoof sequence for ITV2 show, the 32-year-old presenter and the show's longest-serving judge are married at the infamous Little White Chapel by an Elvis Presley impersonator.
The 60-year-old X Factor judge misread the feelings of the very jealous Sharon Osbourne, 59, at the church.
The former judge bursts in to stop the ceremony declaring 'he loves me' to which Caroline retorts 'he loved you a long time ago'.
With Louis shooting down a deflated Sharon, the pair are declared husband and wife – sealing their union with a kiss and as they drive off into the sunset, a distraught Sharon chasing after the car.