Phil Vickery cooks pot roast chicken that is a perfect meal for the weekend on This Morning.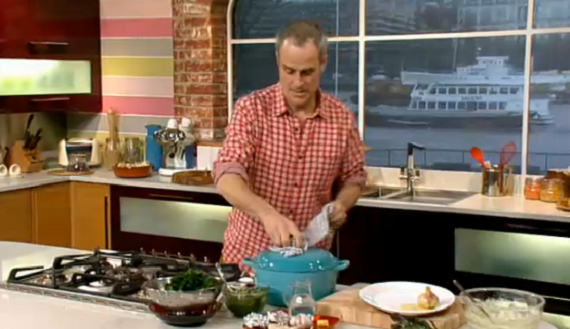 Phil makes his pot roasted chicken with roast garlic mayonnaise, along with purple sprouting broccoli with tarragon and anchovy, and serves it with roast potatoes.
The ingredients are: a 1kg chicken, 2 tbsp any oil, head fresh garlic, 1 x 10g chicken stock cube, 1 medium glass water, 2 heads fresh garlic, 1 medium jar mayonnaise, 4 tbsp chopped fresh parsley, ½ tsp cracked black pepper, 1 tbsp chicken granules, salt and pepper for seasoning.