Paul embraced the British cultural diversity today by visiting a centre set up for Punjabi women in Edinburgh to learn about authentic Indian cooking.
Punjabi women are great home cooks, so Paul picked an ideal venue to research for his Asian influenced curry pie.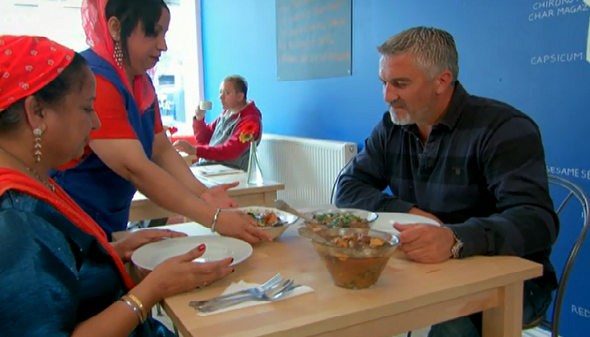 However, there is not much point reaching food if you can't sample it, so Paul got down to business by filling his stomach with some of the centres finest curry dishes.
On his visit, Paul discovered that when it comes to cooking, the Indian custom is not to taste the food while you cook it. This very much goes against the master baker's won philosophy in cooking or baking.
Paul invites some of the ladies from the centre to his kitchen to witness his curry pie making without tasting while he cooked. However, the women kept a watchful eye to ensure the master baker got the proportions right when making his pie filling.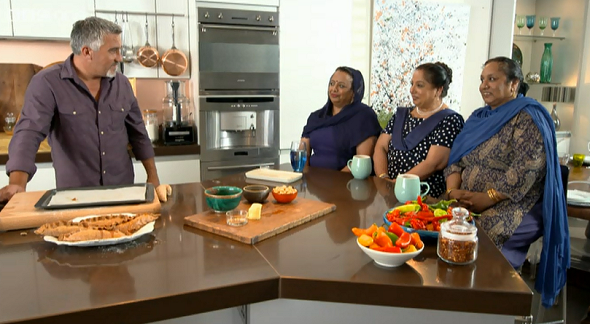 Eventually the master baker produced a pie that impressed the woman, so much so that they intend to make Paul's pies for sale in at their centre in Edinburgh.