Paul visits Scotland once again, but this time in search of honey to be used in his honey sponge bake.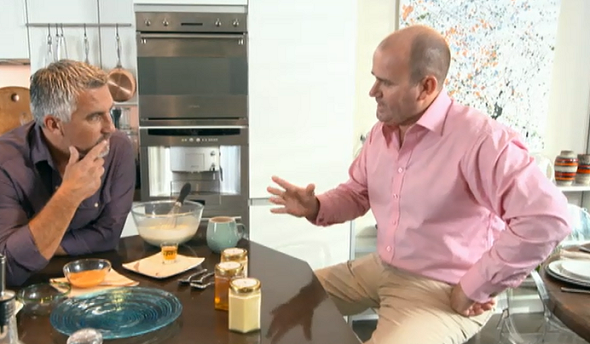 East Lothian has a reputation for producing some of the finest honey in the UK, and to see how this is done, Paul visits Scottish honey producer Stuart Hood, to learn all about his beehives and the heather that sustains them.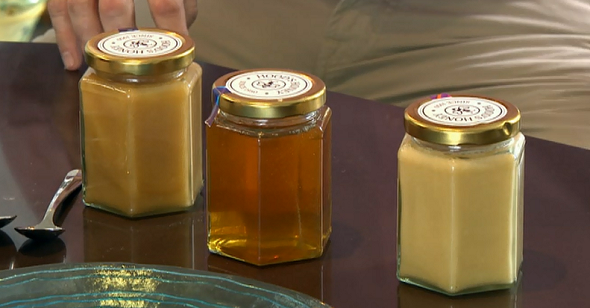 On return to his kitchen, Paul invited Stuart who brought with him a few jars of his wonderful honey for the master baker to sample.
Paul states that when it comes to the use of honey, there's nothing to compare to the light, fluffy texture of a steamed sponge pudding. His recipe makes the most of the fragrant flavour of Scottish heather honey. But any other well-flavoured honey would work well too.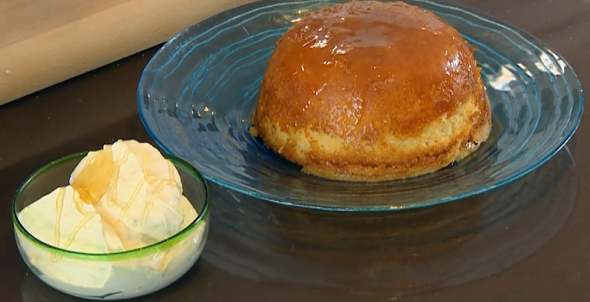 Paul serves his heather honey sponge with a honey cream. But for an extra special treat, serve with vanilla or ginger ice cream.