Zeeshaan Shah who reportedly have an IQ of 3 short of genius, things he is one of the greatest of his generation.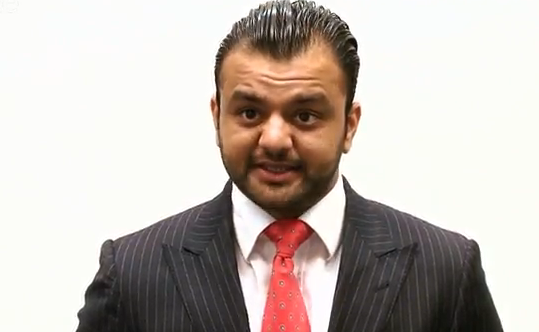 Well, we will see how this near genius copes with the pressures of the boardroom when he his challenged by Lord Sugar and the other contestants.
The 27 year-old Londoner is certainly not lacking in confidence being the CEO of a Property Investment Company.
Zeeshaan, who grew up in Pakistan, believes his greatest strengths are that he is an eternal optimist, street-smart and well-connected. He says his weaknesses would include bossiness and that he can't do something if his heart isn't in it.
Starting his career as a part-time waiter, he believes his greatest business achievement is still yet to come.
He says: "I'm a 'Great' of my generation. I'm an innovator and leader in business. I take inspiration from Napoleon; I am here to conquer."