The world biggest boyband One Direction kicked of their mainland European tour tonight in Paris to rapturous crowd of screaming fans.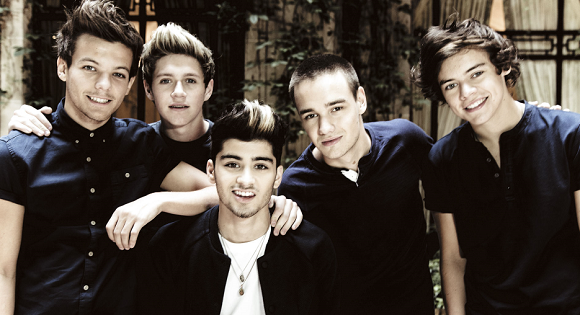 The UK group will play two nights in one of the most beautiful countries in the world before moving on to other major European countries including Norway, Sweden, Germany, Belgium, the Netherlands, Italy, in Spain, Switzerland and Portugal.
Last year the five former X Factor contestants were mobbed by fans as they left Paris Gare Du Nord train station where Liam Payne lost his shoes. This year their security has been stepped up to try to prevent the same thing happening again.
Last week Zayn Malik flew to Paris a head of the One D tour with Little Mix and was chased by fans along the streets of the French capital.
The French tour for One Direction has come on the back of a very successful and well received UK tour where they played to packed arenas up and down the country.
See the boys performing their smash it 'Live While We're Young' in the video