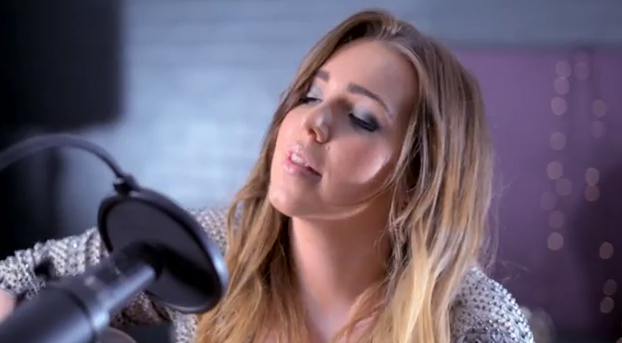 Laura Oakes showcased her acoustic country pop style of music to The Voice UK judging panel at her audition. Laura is hoping she can go on to the next stage in the competition and eventually make the finals with the prospect of furthering her music career.
The 19 year-old from the Leeds learnt to play the guitar at the age of 14 on Merseyside where she was brought up. Laura later discovered that she had the ability to write songs and have since gone on to record a number of wonderful tracks. The talented singer-songwriter has also taken the time to learn her craft by playing to small audiences at numerous gigs in the north of England.
In the video below Laura takes on the Katy Perry classic track "Teenage Dream" and made it her own. Check out the video and see what you make of her performance.