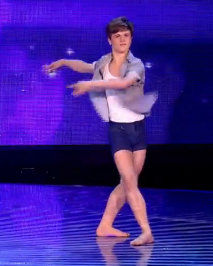 Rhys Yeomans and Mini Moves made it through to the Got to Dance 2013 live final after securing the most public votes on the second live semi-final show.
The two acts competed along with Buckness Personified, Mechanikool, Momentum and Pulse Collective in the second semi-final to see who could secure this week's places to perform on the live final.
The group of ten and eleven-year-olds from Glasgow known as Mini Moves impressed with the way they managed to move their bodies in ways that were simply amazing. They were described as 'fearless' and 'unforgettable' by Aston Merrygold after their energetic routine.
Kimberly Wyatt told them that their star power was undeniable, while Diversity frontman Ashley Banjo said: "What I love about you is that you use your strengths to create a style that's your own. I've never seen anyone like you in four series of this show."
Former West End Billy Elliott star 14-year-old Rhys Yeomans, also impressed on the night with great ballet moves and was told by Kimberly that he'd 'seriously raised the bar'.
"Your technique is exquisite, your turns, leaps, everything is pitch perfect. You can tell you love to dance. It's so honest to you," said Kimberly.
"Hard work will beat talent every time if the talent doesn't work hard. But when talented people work hard, it produces people like you," added Ashley. "Every line, every shape, every turn, you executed everything so effortlessly. That's the sign of a special talent, and at 14 years old? Unbelievable."
Both acts received three gold stars from the judges and joins Lukas McFarlane and Tom Hughes-Lloyd in the line-up for the final, which is scheduled for March 17th.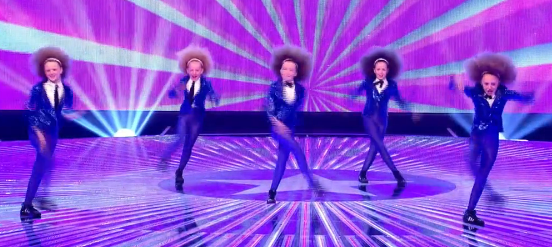 Next week six more semi-finalists take to the stage hoping to make it to the Got to Dance live finals. They are: G-Nome, Hashtap, IMD, Poison, Rory and Wild G.