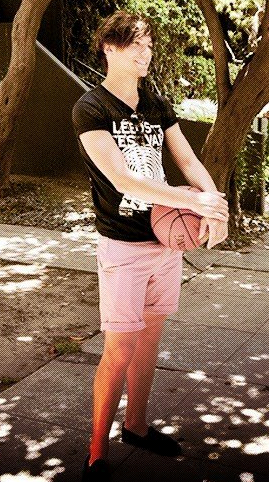 One Direction star Louis Tomlinson took time out from the band's busy schedule to arrange and play in a football match for charity.
The hunky singer stripped off and put on a pair of shorts for a good cause and took to twitter to drum up support from his fans for his big sports day in Doncaster. Tomlinson tweeted:
"The big day today I'm nervous . Anyone who wants to come to the game that doesn't have a tickets don't worry you can pay on the turnstile "
Just minutes later he asked fans:
"Who's coming to the game ? #LouisCharityFootball"
To add to the appeal of the occasion he revealed that the rest of his One Direction band-mates will also be at the football match to lend their support. He tweeted:
"Looking forward to seeing all the boys down there today !"
Harry Styles said on Twitter in support of Louis:
"I'm looking forward to watching @Louis_Tomlinson support Blue Bell Wood, it's a great cause. He's worked hard and you can still get tickets"!
Louis…in shorts….we can't wait to see the pictures!