Nigel Barden served up tasty tray-baked Rose petal lamb chops with chilli and herbs on Radio 2 Drivetime Foodie Thursday.
Nigel says: "Don't worry if you don't have the specified spices to hand, as you can improvise with what you have, or love."
The ingredients are: 800g lamb chops or loin, 6 tbsp olive oil, 5 tbsp dried edible rose petals, finely ground in a spice grinder, 1 heaped tsp turmeric, 3 tsp ground cumin, 3 tsp cumin seeds, 1 tsp ground cinnamon, 2 heaped tsp crushed sea salt, 3 fat garlic cloves, thinly sliced and 2 tbsp rose water.
For the Herb and Chilli Drizzle: 1 large red chilli, deseeded and finely chopped, 1 x 20g pkt of coriander, leaves picked and finely chopped, 2 tsp dried mint, Juice of ½ lime, 8 tbsp olive oil and Sea salt and freshly ground black pepper.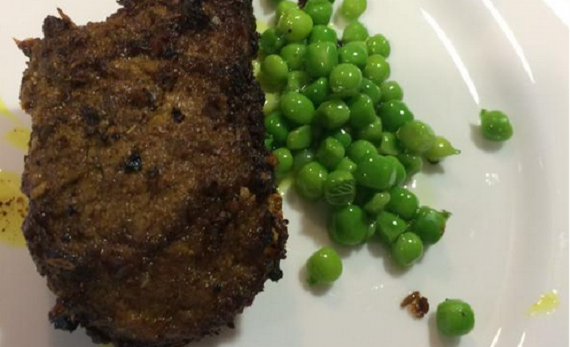 The recipe is taken from Sabrina Ghayour's book titled, Persiana: Recipes from the Middle East & Beyond – available at Amazon
.