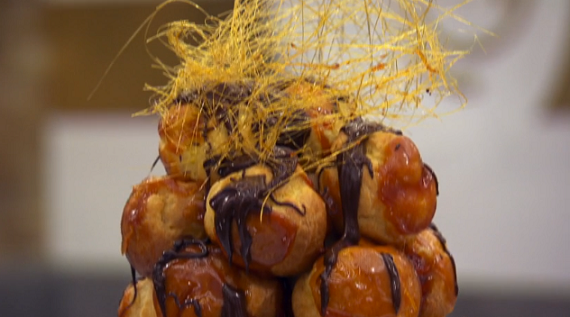 Monica Galetti croquembouche caramel recipe kick starts the Skills Test on the new series of MasterChef: The Professionals 2014.
It is a new season of Masterchef: The Professionals and tonight we see the first four cooks that made it through to the second round face Monica and Gregg Wallace to tackle the first Skills Test.
They must make a caramel sauce and use it to construct a croquembouche tower in 20 minutes.
A croquembouche or croque-en-bouche is a French dessert consisting of choux pastry balls piled into a cone and bound with threads of caramel. In Italy and France, it is often served at weddings, baptisms, and first communions.
See how Monica tackle the challenge in this video: