Lorainne Pascale show Sonia how to make baked courgette fritters with marinara sauce on How To Be A Better Cook.
Lorraine says: "These baked courgette fritters are really rather good and make a change from chips. Kids will enjoy preparing the breadcrumb topping and dripping the fritters into the garlic dip."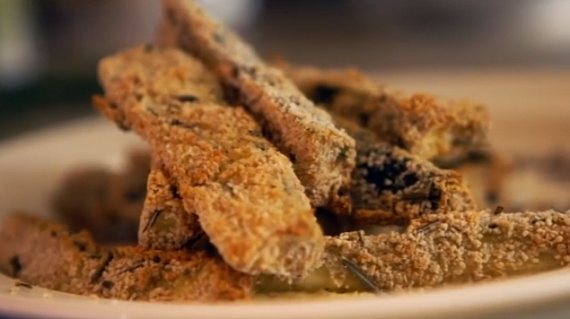 This recipe can be found in Lorraine's book: How to Be a Better Cook
available from Amazon UK
now.
See how to prepare the baked courgettes in this video.