Lorraine Pascale serves up tasty chorizo and lemongrass pastry puff scrolls on How to be a Better Cook.
Lorraine says: "Who would have thought the combination of chorizo and lemongrass works? It's weird, but it works."
The ingredients are: "a little plain flour, for dusting, 340gpack puff pastry, 18 pieces pre-sliced chorizo (about 7cm wide pieces), 1 stick lemongrass, freshly ground black pepper and 1 free-range egg, lightly beaten.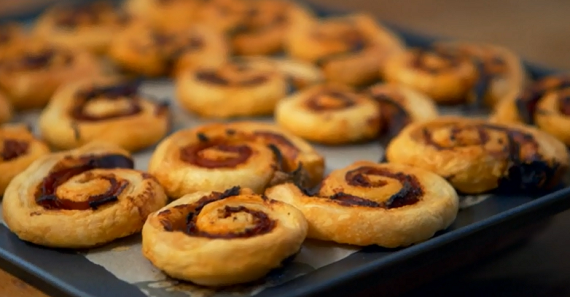 The recipe is available in Lorraine's book for the series: How to Be a Better Cook
available from Amazon
now.