Lorraine Pascale makes a delicious white chocolate bite-size 'Napoleons' treat on How to be a Better Cook.
Lorraine says: "These dainty squares of chocolatey perfection are great for parties as everything can be made well in advance."
The ingredients for the crème pâtissière, 300ml milk, 4 free-range egg yolks, 90g caster sugar, 1 tbsp plain flour, 1 tbsp cornflour and 1 vanilla pod, seeds only.
For the chocolate layers: 400g milk, dark or white chocolate.
To decorate: 24 raspberries and 24 tiny mint sprigs.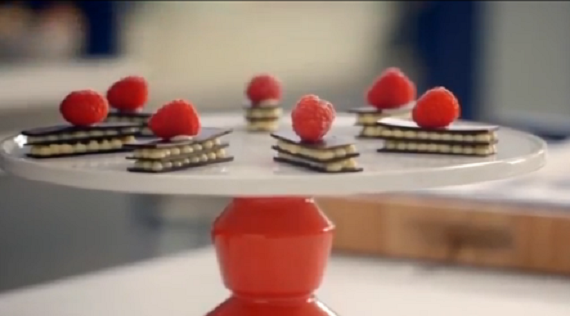 The recipe is available in Lorraine's book for the series How to Be a Better Cook
available from Amazon
now.