Monica Galetti joins Michel Roux Jr on Food & Drink to cook roast quail with lentils and butternut squash that is packed with healthy ingredients.
Quail is a strongly flavoured bird that is quite popular in many parts of Europe. It is like duck in many ways but low in fat and is quick to cook. Monica serves her quail with a delicious sauce with bacon, lentils and butternut squash.
The ingredients for the dish are: 1 quail, 1 butternut squash, 2tbsp Bacon Lardons, 1 finely chopped shallots, 150ml chicken stock, 1tsp red wine vinegar, 2tbsp cooked lentils, 2tbsp olive oil and 100ml veg stock or water.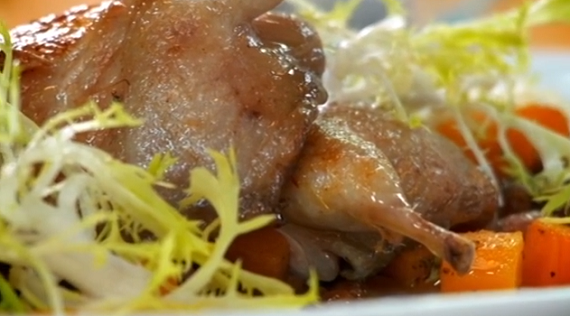 See how the dish is prepared in this video: