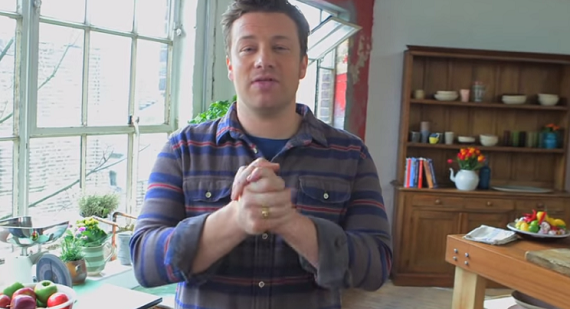 Jamie Oliver makes cajun salmon and prawn fishcakes on Jamie's Money Saving Meals.
Jamie says: "These Cajun fishcakes are super cute, crispy on the outside, soft in the middle and have just enough spice to get your tastebuds going. To complement them perfectly I've given you a zingy chopped salad, and the condiment of choice, strangely for me (Mr Rustic), is a quenelled teaspoon of horseradish, which works really, really well."
200 g frozen salmon fillets, 200 g frozen peeled cooked prawns, 500 g potatoes, 1 fresh red chilli, 2 lemons, 75 g ciabatta or stale bread, 1 heaped tablespoon Cajun seasoning, olive oil, 2 tablespoons plain flour, 1 iceberg lettuce, 1 cucumber, 4 medium-sized ripe tomatoes, 15 g fresh dill, or 1 heaped teaspoon dried dill, 2 tablespoons red wine vinegar, 4 tablespoons extra virgin olive oil and 6 teaspoons jarred grated horseradish.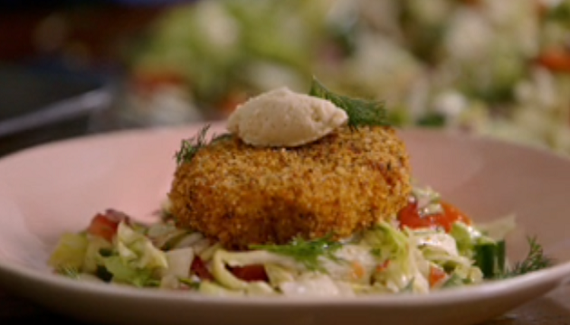 See Jamie's recipes in his book titled: Save with Jamie: Shop Smart, Cook Clever, Waste Less
, available from Amazon
now.