Big Has (Hasan Semay), served up a tasty proper ragu pappardelle pasta on Sunday Brunch.
The ingredients are: 500g diced pork shoulder, 500g diced chuck steak, 2 red onions, 1 white onion, 2 carrots, 2 celery sticks, 4 garlic cloves, 3gfresh thyme, 3 bay leaves, 175ml red wine, 700g canned tomatoes, 1 quantity of Rich Egg Yolk Pasta Dough or 400g dried pappardelle, semolina, parsley and sea salt, pepper.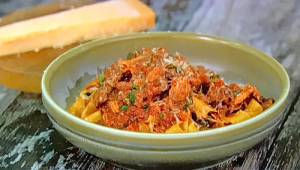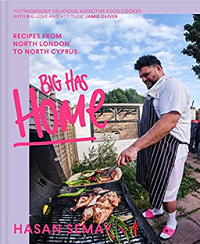 See recipes by Big Has in his book titled: Big Has HOME available from Amazon now.