The Hairy Bikers makes a French inspired Strawberry jam millefeuille dessert on their Best of British food program.
The Bikers says: "Layers of light, golden pastry, creamy vanilla custard and home-made strawberry jam all topped with simple glacé icing. This cream slice makes a very special tea-time treat and is much easier to prepare than you might think."
The ingredients for the crème pâtissière are: 4 large free-range egg yolks, 75g caster sugar, 10g plain flour, 10g cornflour, 250ml semi-skimmed milk, ½ vanilla pod, cut in half lengthways, 150ml double cream.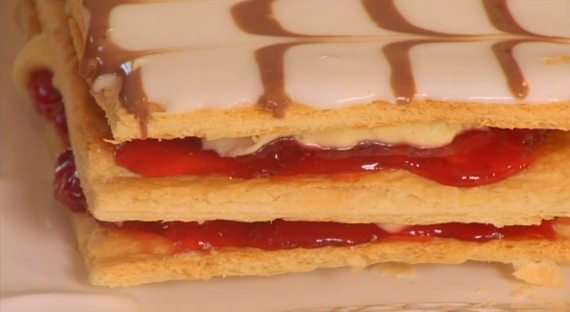 See how thhe Bikers prepare their dessert in this BBC video: