Michel Roux jr. served up a delicious diplomat pudding with croissants, brioche and peach jam on Michel Roux's French Country Cooking.
The ingredients include: Leftover croissants, leftover brioche, icing sugar, sultanas, golden raisins, rum, water, milk, cream, vanilla pod, eggs, sugar and peach jam.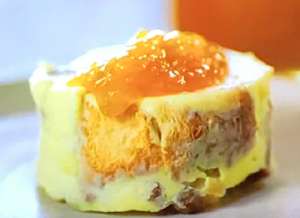 See recipes by Michel in his book titled: The French Kitchen: 200 Recipes From the Master of French Cooking available from Amazon now.