James Martin cooks Welsh lamb in hay with tabbouleh salad on James Martin's Food Map of Britain.
Today James explores the varied and beautiful landscape of South Wales to discover why Welsh mountain lamb is so prized by foodies and cooks a tasty lamb dish outdoors.
James says about his dish: "Tender lamb chops are home smoked and served with a bulgur wheat salad packed with fruits, nuts and herbs."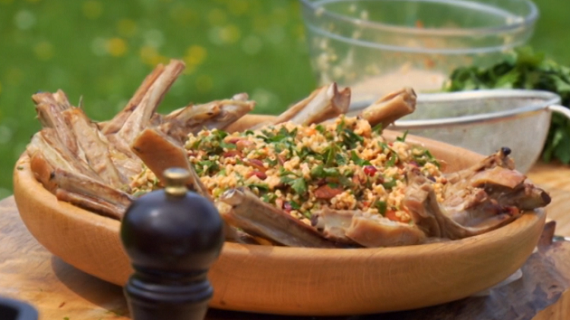 See James make his lamb dish in this BBC video.