James martin serves up a tasty looking slow roast shoulder of pork with spuds, apple sauce and hispi cabbage on today's James Martin: Home Comforts.
James says: "You must use Bramley apples for this dish and crisp crackling really makes a pork dinner but when combined with roasties and homemade apple sauce you really can't go wrong."
James recommends that the cabbage is only cooked for three minutes for the best taste and to reduce the smell.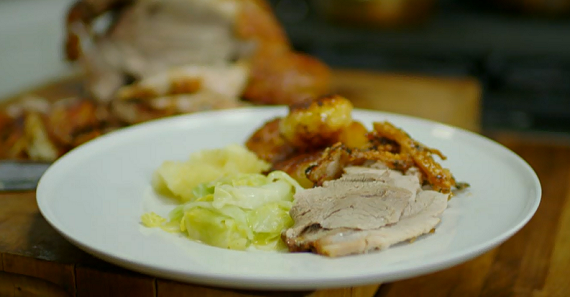 See how James prepares his pork dish in this video.