Lisa Faulkner and John Torode served up a deliciopus apple and blackberry cobbler on John and Lisa's Weekend Kitchen.
The ingredients for the filling are: 4 large Bramley cooking apples, Knob of butter, 1 tsp vanilla bean extract, 75g golden caster sugar, Juice of ½ lemon and 500g blackberries.
For the cobbler: 250g self-raising flour, 1 tsp baking powder, 60g cold unsalted butter, cubed, 60g caster sugar and 90ml milk, plus extra for brushing.
Vanilla custard to serve.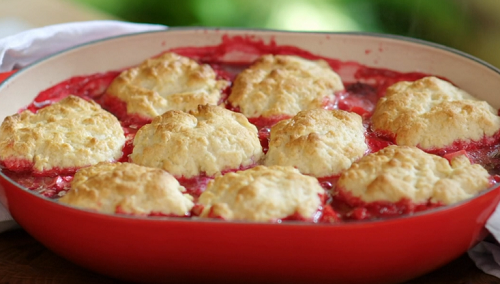 See recipes from Lisa in her book titled: The Way I Cook…
available from Amazon
now.