Michel Roux Jr makes a delicious plum frangipane tart on this week's episode of Food and Drink that is an ideal winter warmer.
The Michelin stared chef says: "This plum tart will make an impressive finish to a dinner party. The fruit is preserved in jars ahead of being used to top a frangipane-filled pastry case."
Michel used preserved plums he made last summer that are now extra tasty for his tart and make his pastry similar to ordinary shortcrust, but adds 100g of icing sugar to make it sweet.
To make the preserved plums, fill up a jar of plums cut in half with syrup made by mixing 200g sugar and 400ml of water boiled for two minutes. Then seal the jar and place in a pan of cold water and boil for 20 minutes before leaving to cool in the pan.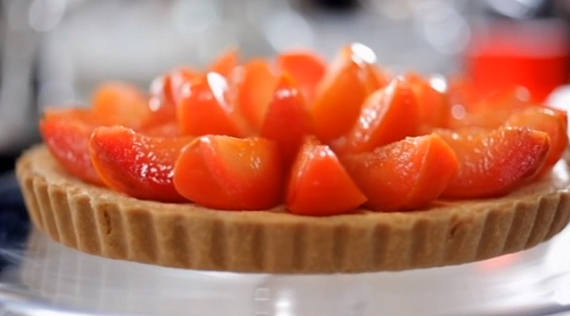 See how Michel make his frangipan tart in this video: