Lisa Faulkner and John Torode served up a delicious strawberry and almond Jalousie tart with frangipane on John and Lisa's Weekend Kitchen.
The ingredients: 250g Puff Pastry and 250g Strawberries.
For the frangipane: 50g butter, 50g almonds, 50g caster sugar, 1 egg, dash of almond extract and icing Sugar to serve.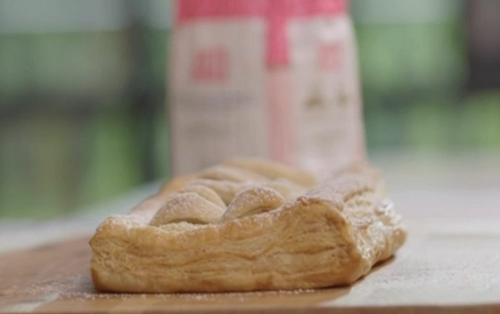 see recipes from Lisa in her book titled: Tea and Cake with Lisa Faulkner
available from Amazon
now.